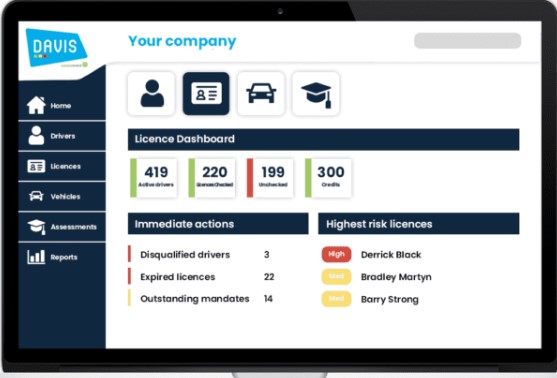 DVLA Licence Checking

























An integrated licence checking system which allows you to monitor and manage driver risk based on the information acquired directly from DVLA.

Our simple easy to use platform securely stores your driver and vehicle data in one place, giving you a universal view of risk.

We identify risk so that you can spend less time analysing and more time acting on it. Receive instant alerts and summarised reports.

Simple yet effective


Our award winning driver and fleet risk score gives an instant, clear and upfront view of risk and each servicefeaturesits own risk-based dashboard giving you a real time overview at anytime.

Paperwork and spreadsheets are surplus to requirements, have peace of mind that essential checks take place without you ever having to remember.

Notifications and reminders prompt the completion by us of tasks with very little manual intervention required helping to remain compliant and ensure ongoing risk is minimised.