Fleet Management

Let our smart scheduling system do all your planning for you. Stress free maintenance planning and scheduling system will plan the jobs automatically for you.

Add bespoke jobs and garages as required. Fully customisable to the operator's requirements.

Store all your documents like PMI sheets, MOT expiry, vehicle leasing documnets etc. safely and securely online with a full audit trail of each and every job completed.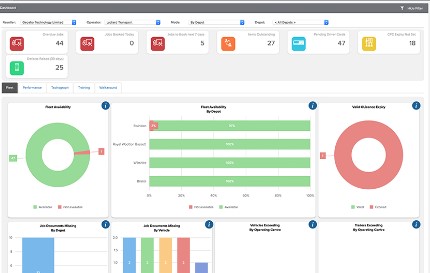 Maintain with ease
Instantly view all sceduled activity, including maintenance, saftey inspections, MOT's, tachograph calibration and any bespoke jobs.

Plan, book and complete jobs for safety inspections, MOT's, tachograph calibration, services, repairs, tax, insurance and any user defined jobs. Receive automated email reports and alerts to ensure you never miss any key dates.

Streamline document management by uploading them to our safe and secure online storage relating to required asset thereby making them easy to find whenever required.